(Last Updated On: 2023年11月23日)
Starting from February 27, some people in the United States called on citizens to boycott vodka, an important Russian export product, under the banner of "protesting Russia's use of force against Ukraine". One of the American tavern owners also released a video of "dump vodka". It has been retweeted by Fox News and other media in the United States.
But embarrassingly, some netizens found that the wine poured by this boss is not only not Russian, but this brand also has a lot of old grudges with Russia.The owner of the pub who poured the wine in public, named Bill McCormick, said that he decided to pour out all the "Russian vodka" in his pub in front of the video camera because he was "unhappy with Russia's attack on Ukraine". Again and again, he didn't stop until the bottles of vodka on the table had all fallen by the side of the road.
The news was discovered by Fox News and posted on the media's Twitter, and then Fox News waited for several news about "rejected vodka boycotting Russia", and a senior Republican official in Ohio also called for boycotting Imported Russian vodka.
IS This Russian vodka?….NO!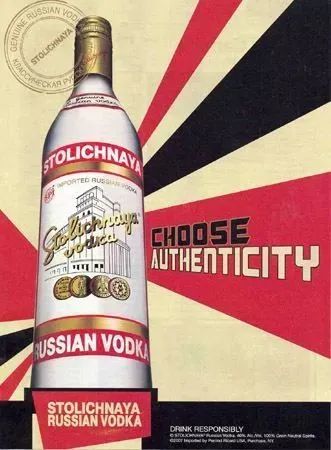 This vodka brand called "Stolichnaya" was founded in the Soviet Union in 1938. This wine was born in Leningrad during the Great Patriotic War. It was used by the Soviet soldiers as a celebration wine to fight against the Nazi invaders. Later, it became the best-selling national brand of the Soviet Union in the world, which also made it regarded as the Soviet Union by Western countries during the Cold War. "symbol of soft power".But when the Soviet Union disintegrated in 1991, the "Stolichnaya" brand was bought by Russian businessman Yuri Scheffler at a low price of only $300,000 from the former Soviet state-owned factory, and in 1999 the brand was first moved to his place in SPI Group registered in Luxembourg.
Therefore, Stolichnaya vodka is produced by SPI Group in Luxembourg, and the origin is Latvia. This famous Soviet brand has become a "Luxembourg brand".
According to the official data provided by the United States, only 1.2% of vodka in the United States is a real Russian brand. Other vodkas, including "Stolichnaya", have nothing to do with Russia from the origin to the trademark.
In the world, Russia is the main country producing vodka, in addition, Poland, the United States, the United Kingdom, Germany, France and other countries can brew Premium Vodka."
For more information on Vodka bottle, consult our other guides or visit the MISAPACK.You can get the technical parameters of thousands of general glass bottles from MISAPACK.